The Team
The Chumps of Team RallyImprezive
"What kind of people ARE you?"
Andrew Gunn
Driver and Team Captain
I think I have always been competitive, and I have always enjoyed going fast. When I was little, I had a big wheel that I rode until the big plastic wheel was completely worn through. I remember riding a bike for the first time, and how awesome it felt to be able to go so fast. When my little brother came along, I was always pushing him around in strollers, wheel barrels and sleds. As I grew up, I was constantly look for new ways to go fast, and get that next big adrenaline rush. Mountain bikes, dirt bikes, sleds, skiing, wave-runners, you name it, if I could use it to go fast, I wanted it. So when I was finally old enough to drive, I had already developed quite a need for speed. My parents must have been a lot more nervous than they led on, because I was always out in my car driving on dirt roads, or twisting mountain passes.
For me, ChumpCar is a dream come true. It's an opportunity for me to build my own race car and test my skills against other racers. The race isn't just about who is the best driver, but also who can build the best car. I really enjoy working with my hands, and building a race car, however cheap and crappy, is a truly awesome opportunity. I often tell people that this race isn't about winning, but I'd be lying if I didn't say that my competitive side wants to kick some ass out there.
Jack Gunn
Driver and Old Wise Guy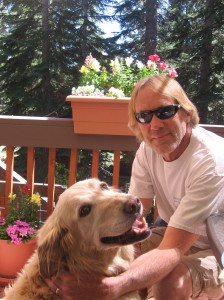 I am the old one on the team. I am the father of team captain Andrew and driver Travis. I have been helping Andy build the Chump car mostly as a tool slave and third set of hands and occasional meager second brain on particularly interesting challenges.
I retired three years ago after almost 30 years in the telephone business. My wife and I moved to Colorado last august from the eastern Sierra Nevada mountains in California. We wanted to be closer to our two sons and their gals.
I have had a blast hanging out with Andy and Travis building this Chump car. The other team members are a great group of people and I am looking forward to this experience racing Chump Car with them.
Travis Gunn
Driver and Team Mechanic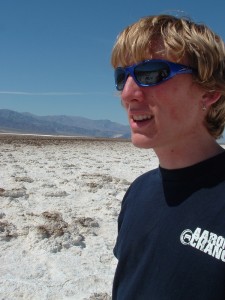 It all started with a baby stroller. A stroller and my brother Andy. In fact anything with wheels was a good idea for my brother to push me around in. I was always the test dummy and I didn't mind it. When I got bigger things got faster. Soon I was riding a sled attached to the back of my brother's Subaru and racing down the street. Good times! Now that we're much older it's time to take it to the next level, racing a car he built. I'm excited to get the chance to do this not only with my family, but a bunch of really nice, crazy guys who all have the same interest.
I'm privileged to get the chance to do this. It's in my blood, thanks to my younger years with my brother, and I love spending time with my brother and Dad. Oh yeah and a little about me…. I just recently got back from Germany where I lived for 6 months. I used to live in Hollywood doing the acting thing when I realized it wasn't for me. So my girlfriend Alliene and I moved out to Colorado and have loved it since. I plan on going to school to become a ride designer. There that's me in a nut shell.
Jon Steele
Driver and Web Design
I'm the odd one on the team… While all the other guys on the team have a great wealth of knowledge about vehicles and enjoy getting dirty tearing things apart, I'm the exact opposite.  I have very little knowledge of vehicles and I hate working on them even more.  Never-the-less I too have a competitive side and enjoy the rush of racing, thus my involvement in Chump Car (not to mention it's a great excuse to hang out with some very good friends!) I moved to Colorado seven years ago after visiting for a week and falling in love with this place.  I lived and worked in Northern Colorado for the first two years I lived here.  I moved down to the Denver metro area in 2007 working and trying to finish school.  In 2008 I joined the QSE team which lead me to this incredible group of friends I have now.  I enjoy hanging out with friends, watching movies, writing code (PHP/MySQL/JQuery) and love anything and everything about computers.
Brian Myers
Driver and Drifter (sort of)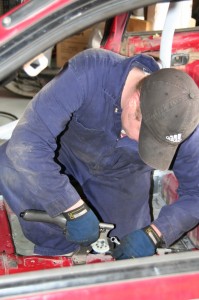 Credit for discovering ChumpCar goes to Brian. Whether or not that is a good thing is still up in the air. Like myself, he loves working on cars. But he doesn't love writing bio's or responding to team emails. He owns a pretty sweet 240sx and is currently dabbling in drifting, and mountain side impacts.
John Fuggi
Driver and Italian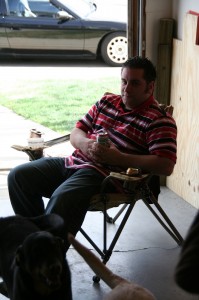 I don't have a bio for Fuggi. He never gave me one. He also didnt give me a picture, so I am using the above picture. That picture represents his level of involvement in the car building process. It's ok though. He is a good guy. He is a very talented IT engineer, and a great guy to work with. I know he is excited about all this, and I look foward to sharing the experience with him.
Lauren Gunn
Crew Chief
and
Loving Wife to Andy Gunn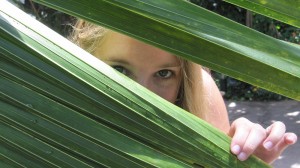 Hiya! I'm Lauren. I am crew chief and wife of the team captain. I am delighted to have the role of being the supporter, coordinator, problem-solver, worrier, team representative, "Is that really necessary?"-er, encourager, and "let's get this done!"er.  My support for Andy's love of things that include speed, adrenaline, and competition began when we first started dating. It is an honor to be the one cheering on the sidelines and waiting at the finish line to be the first one to tell him how proud of him I am. AND I AM SO PROUD OF ANDY and this Chump Car adventure. In true Andy-style, he has taken it upon himself to learn every detail about this car and race.
Me? I have the fabulous pleasure of teaching third grade. I love to hike, dirtbike, camp, take pictures, scrapbook, read, and play with my two dogs. I am currently training for the Avon Breast Cancer Walk, which is a 2 day 39-mile walk at the end of June. I am so excited for this experience and to cheer on my Andy!
Claudia Gunn
Pit Crew and Team Momma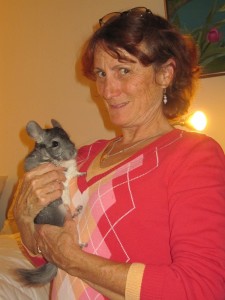 Hey! I am Claudia Gunn. I am the momma of Andy and Travis and the wife of Jack. For this adventure I will play the momma role, taking care of all the boys (drivers), providing food, drink, and unflagging support. No doubt I will be a team "gopher" and take orders from Lauren and probably everyone else. I hope to also ring cow bells (always more cowbell!), scream and shake pom-poms as part of the rally girls. Rah rah goooooo team!
I am a retired middle school special education teacher, and clinical social worker. I love living in Colorado and being close to my two sons. Looking forward to the big event!
Alliene Hochrein
Pit Crew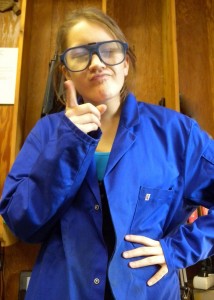 Alliene Hochrein was born December 6th 1988 in Freising, Germany, where she was raised bi-culturally by her German father and American mom. This drove her to attend senior year of high school in Auburn, CA, which further lead to studying performing arts in Los Angeles, where she met Travis Gunn, followed him to Colorado and got mixed up in the Chump Car racing business that was introduced to the family by his brother, Andy Gunn. She will dutifully cheer on her boyfriend at the upcoming race and perform other acts of selfless support.
Whitney Brody
Pit Crew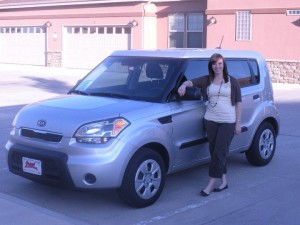 I'm Whitney. I have never attended a car race of any kind and am so excited for my first!!!! I am looking forward to rooting on all of the boys and of course my favorite boy Jon Steele. This should be a fun filled race and weekend! As for me, I grew up in Arvada, CO and am finishing up my Masters degree in pursuit of a career in Counseling.  Outside of work and school, I love to hang out with my family and friends, spend time outside, summer time, going to the gym, and I am starting to like to read

 I cannot wait for the race and to do my part in the race, which is to help with whatever I can in the Pit.